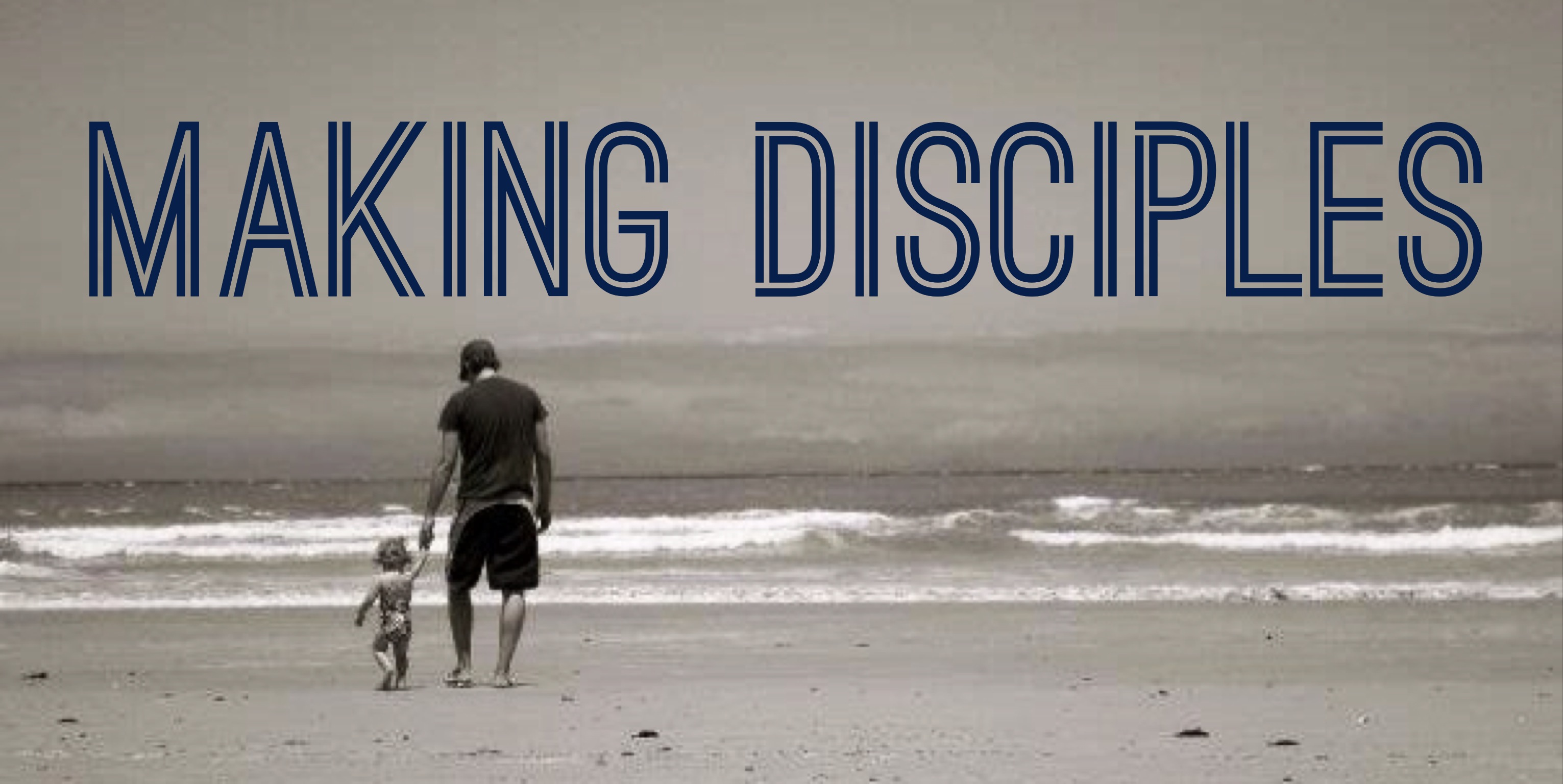 I was recently reminded of the importance of discipling other Christians to help them grow in their walk with Christ. As a Bible teacher, a great privilege and responsibility has been given to me of which I should never think less. We often think of the Great Commission as mainly witnessing to the lost. That is important, but that does not encompass all of Jesus' charge:
"And Jesus came and spoke to them, saying, 'All authority has been given to Me in heaven and on earth. Go therefore and make disciples of all the nations, baptizing them in the name of the Father and of the Son and of the Holy Spirit, teaching them to observe all things that I have commanded you; and lo, I am with you always, even to the end of the age.' Amen." (Matthew 28:18-20)
We could spend a month of Sundays dissecting this powerful passage that ends Matthew's Gospel, but I want to focus on Jesus telling us to "make disciples of all the nations." First, to become a disciple, one must agree to follow a teacher. When a young Jewish or Greek boy came of age and was going to sit under the teachings of a rabbi or philosopher, they became a disciple. That meant they left their father and mother, gave up his right to himself, and became the responsibility of the teacher. This is why Jesus once said:
"If anyone comes to Me and does not hate his father and mother, wife and children, brothers and sisters, yes, and his own life also, he cannot be My disciple." (Luke 14:26)
Now if you fancy yourself a disciple of Christ and are determined to become a strong follower of Jesus, I don't want you telling all your loved ones that you hate them. Jesus is teaching us that we must love our family less than we do Him. We must love Christ supremely. As Warren Wiersbe writes, "Our love for Christ must be so strong that all other love is like hatred in comparison. In fact, we must hate our own lives and be willing to bear the cross after Him."
How does one develop a love for Christ that our love for our family almost appears as hatred in comparison? We must commit ourselves to Jesus; we have to become sold out. Will this cause problems in our families? Yes, and we should expect nothing less:
"His brothers therefore said to Him, 'Depart from here and go into Judea, that Your disciples also may see the works that You are doing. For no one does anything in secret while he himself seeks to be known openly. If You do these things, show Yourself to the world.' For even His brothers did not believe in Him." (John 7:3-5)
Jesus' brothers were more concerned with the traditions of men than they were following the Messiah. You can expect this from your family members. If you decide that you are going to fully commit your life to Christ, you should expect resistance or even rejection from your family. That is why Jesus told us to count the cost of following Him.
I understand how much of a stumbling block this can be; I personally experienced this from all my family members. But glory to God that even after they rejected me when I witnessed to them about their need for Christ and my being His disciple, that rejection was only temporary.
My authenticity as a believer eventually won most of them over. It may take time for your loved ones to see your walk with Jesus as a genuine one, but it is worth the wait. However, for that to occur, you must be committed to Jesus so He will teach you the fruit of the Spirit which will make you a blessing rather than a nuisance to your family:
"But the fruit of the Spirit is love, joy, peace, longsuffering, kindness, goodness, faithfulness, gentleness, self-control. Against such there is no law. And those who are Christ's have crucified the flesh with its passions and desires. If we live in the Spirit, let us also walk in the Spirit. Let us not become conceited, provoking one another, envying one another." (Galatians 5:22-26)
My dear Christian brothers and sisters, our walks with Christ are not only gentle strolls through a pleasant garden in the cool breeze of the afternoon. It is also trudging down the Emmaus Road, dusty and tired, rejected by most with whom you come in contact. Nevertheless, making disciples is the work which we are to be about.
Are you ready to follow Christ at all costs, or are you going to fold up your tent and go home?
In Christ
Dave
Ps. 37:4
If you're receiving these devotionals for the first time and would like to receive them on a regular basis, you can sign up here. You can purchase Dave's nine devotional books by visiting his Amazon author page.
Copyright © 2016 David Jeffers
Tags
Apologetics, Bible, Christianity, Culture, Evangelism, Faith, Grace, Holy Spirit, Joy, Revival, Truth, Wisdom