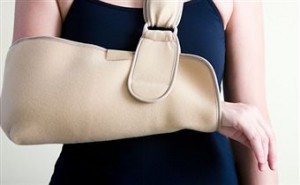 Bitterness is emotional cancer and will eventually destroy the life of the embittered one and those around him or her. There can be a number of reasons for someone to feel bitterness towards someone or something, but in the end none of those reasons really matter. What really matters, is that if you hold bitterness in your heart, you will suffer more than anyone else.
I've seen a lot of bitterness come out of this presidential election cycle. Satan must be delighting in all he sees. No matter where you stand politically, if you have been involved in this year's election, you've no doubt been attacked or worse yet been on the attack.
The most egregious battles I've witnessed has been amongst Christians. I'm not talking about the nominal Christian who goes to church on rare occasions, although they have played a role in the attacks. No, I'm talking about Jesus-loving, tithe-giving, serving and active in their churches Christians.
What I have seen this time around like no other time in my 40 years of involvement in politics is the church being destroyed one brick at a time. The fracture among the flock is alarming. The ad hominin attacks and the relentless back and forth between opposing sides has not let up; it's only become worse.
So how do we repair the fracture among the flock? What special kind of mortar can we apply that will bring the sheep back into the fold of the Lord Jesus Christ? The answer lies within the question. It is the Gospel of Jesus Christ and only He can reconcile the church:
"For He Himself is our peace, who has made both one, and has broken down the middle wall of separation, having abolished in His flesh the enmity, that is, the law of commandments contained in ordinances, so as to create in Himself one new man from the two, thus making peace, and that He might reconcile them both to God in one body through the cross, thereby putting to death the enmity." (Ephesians 2:14-16)

The enmity between brothers and sisters in Christ will continue as long as we continue to battle each other. We do need to call out sin where sin abounds. We do need to hold each other accountable as iron sharpens iron. However, we do need to follow a biblical approach and not succumb to the current devices.
The approach I've recently taken is to stop posting to social media. The easy ability to be snarky, insulting, and caustic is enabled by the protective wall of the internet. Oh we think we're suffering attacks, but whether we are on the receiving end or dishing it out, words are being passed electronically that would most likely not be done face-to-face.
Beloved, come Wednesday, November 3rd we will have a new President-Elect. We can all prognosticate on who that will be or not be. Nevertheless, God will not be surprised by the outcome even if we are. Our Heavenly Father will not experience the anguish many of us will on that post-election morn. What will anguish the Lord are the broken pieces of His bride. He will see bitterness and the sin of offense tearing His beloved to shreds.
So we have a choice, Church. Will we hold onto our bitterness and disappointment and continue to shoot arrows at each other? Will we awake on that first Wednesday in November and realize the damage we have caused? Or will we graciously look within each of our hearts and decide to stop attacking each other? Will be seek revenge or reconciliation?
"Now all things are of God, who has reconciled us to Himself through Jesus Christ, and has given us the ministry of reconciliation, that is, that God was in Christ reconciling the world to Himself, not imputing their trespasses to them, and has committed to us the word of reconciliation." (2 Corinthians 5:18-19)

When will gather as a church on that first Sunday in November, will we be the body of Christ each coming to edify one another, or will we be clinging to our bitterness like a dog returning to his vomit?
We need to figure this out, and we need to do so quickly. The only practical remedy for what ails our nation as a whole and the Church specifically is the Gospel of Jesus Christ.
What role have each of us played in causing the fractures in the church?
What role will we play in repairing the fracture?
In Christ
Dave
Ps. 37:4
If you're receiving these devotionals for the first time and would like to receive them on a regular basis, you can sign up here. You can purchase Dave's nine devotional books by visiting his Amazon author page.
Copyright © 2016 David Jeffers
Tags
Bible, Christian Activism, Christianity, Culture, election, Forgiveness, Grace, Morality, Revival, Sin, Truth, Wisdom